TAILOR-MADE EMOTION AND RECEPTION

Wedding planning is our core business, our vocation. Surrounded by a team of shockers, with the small care and the sparkling ideas, we create together a reception to measure, at your image. Any limits? We have none. Any ideas? They fly and twirl. From the choice of dishes to the decoration made exclusively in-house, via the locations, the scenography or the animations, we can carry out your wildest projects. Wedding planner, we advise you every step of the way, because every detail counts for an unforgettable day. As far as budget is concerned, no two weddings are the same, and we love it! From the menu to the complete organisation of your wedding, our services start at 90 euros per person.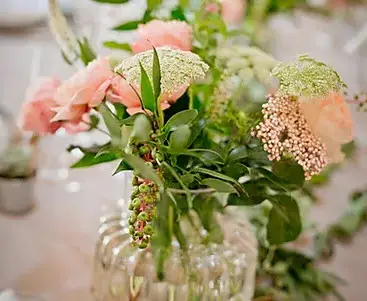 PEP'S AND INSPIRED SCENOGRAPHY

Pretty dishes to share, a lunch or a dinner with friends, a family reunion without fuss, Grand Chemin Traiteur has imagined the garden party without fuss, a new approach to marriage with locavorous and bistronomic menus. Country, bohemian, vintage…, the garden party has many faces. Grand Chemin Traiteur composes for your plates as well as for the happiness of your eyes. We realize the decoration in the image of your theme and also propose you the new trends for always more surprises.